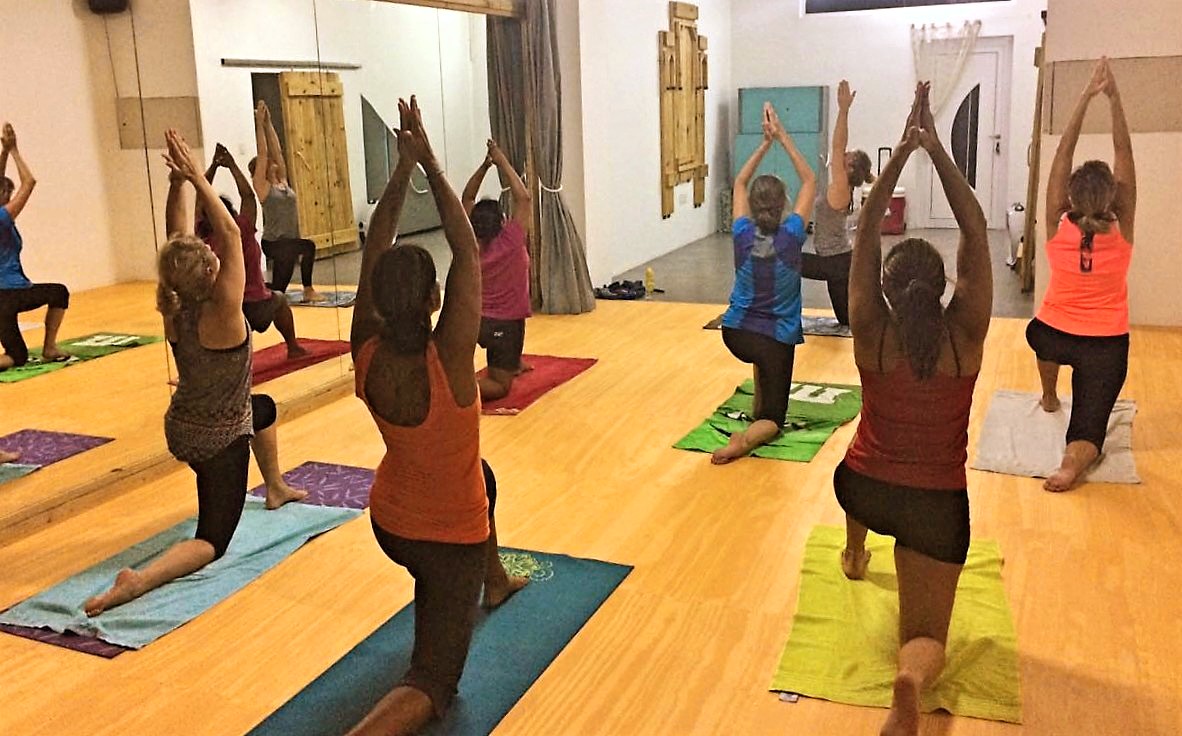 What a great evening we had yesterday with our Free Introduction Vinyasa Yoga Class! Thank you all for coming!!
The Vinyasa Yoga classes will continue: every Wednesday evening from 6.30 – 7.30 pm I will be teaching at Industry of Activity's brand new studio at Kaya Neerlandia 21-C.
If you wish to join the class, make sure to bring a towel and/or yoga mat, some water and of course a big smile! This class is fun, relaxing and also challenging. For prices, check my Classes and Rates .
And remember: you don't have to be flexible to do yoga, you will become flexible from doing it……
See you Wednesday!