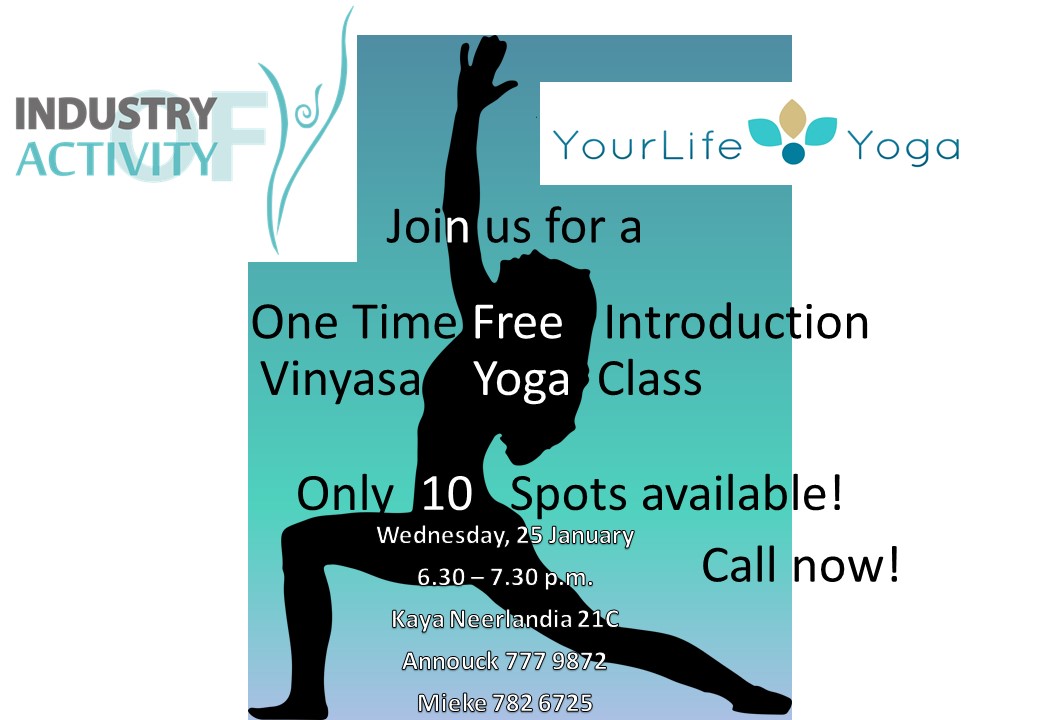 After teaching some (private) classes on my roof terrace, I thought it was time to introduce Vinyasa Yoga to a new group of people. As my philosophy is, that every first lesson should be free, so students can decide for themselves if they are ready to commit to a more regular practice, I decided to create an event. Wednesday, 25 January, there will be a Free Introduction Vinyasa Yoga Class.
I really want this class to be available and accessible for all levels of students. I would like to attract the people that have always been kind of sceptic about yoga, because I am positive this will be an eye-opener for them. It will change the way most people think about yoga in general, as this hour will not be a meditation class where we sit still, breathe and talk spiritual stuff. It will be an hour filled with fun stuff, challenging and less challenging poses, relaxation and most importantly: an hour where every individual will learn about their own physical and mental abilities. They will learn to look inside themselves, rather than to the student next to them.
This event will be hosted together with Mieke de Louw from Industry of Activity. The class will take place at her beautiful, brand new studio at Kaya Neerlandia 21 C, from 6.30 p.m. – 7.30 p.m.
Come and join me for some well deserved time for yourself!